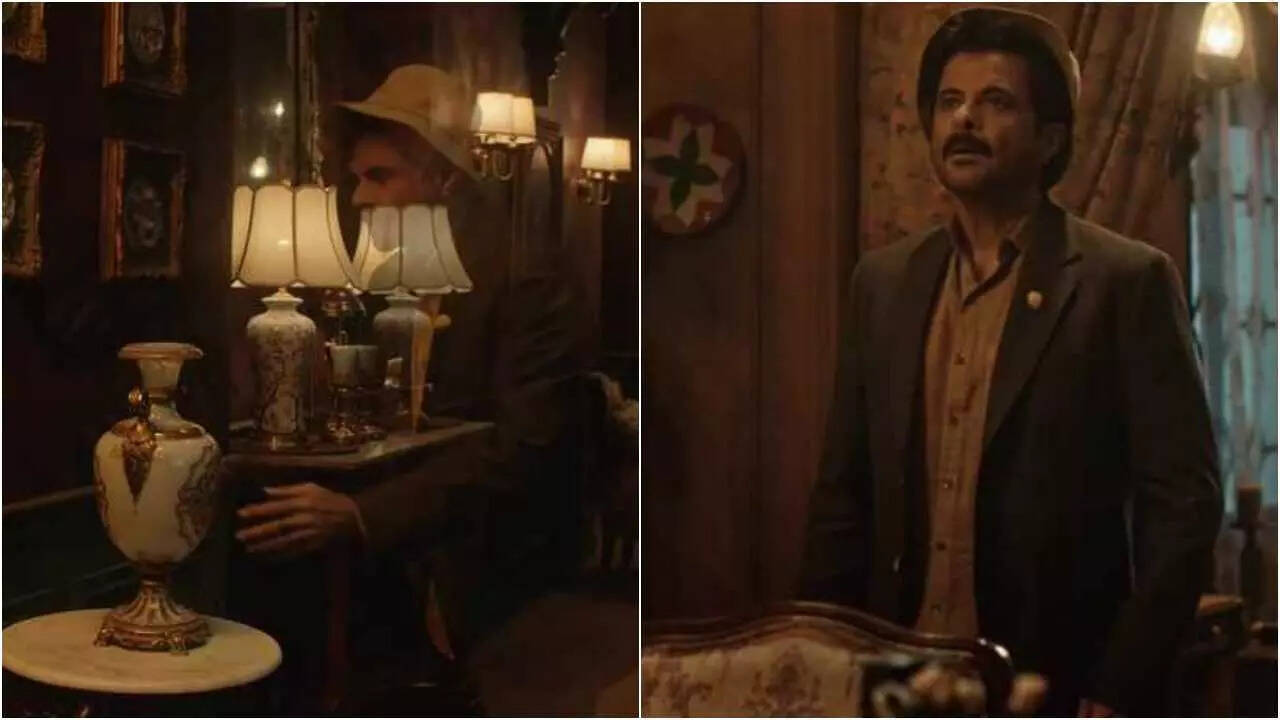 Anil Kapoor
is back as Mr India, his iconic character from
Shekhar Kapur
's 1987 film by the same name. The actor had recently sparked speculations of a sequel to Mr India after all of his posts on Instagram disappeared. Mr India has returned but there's a twist.
The actor shared a video on his Instagram handle, which is a Google Pixel commercial. In the new ad, Anil once again steps into the shoes of Mr India aka Arun Verma who is accompanied by his little associate Jugal.
The two are seen sneaking into a haunted mansion. The moment Jugal accidentally bump into an ornate vase, it starts floating in the air and Anil emerges as Mr India out of thin air. He is wearing his iconic bracelet which makes his invisible to the naked eye. One can also hear the theme of Mr India playing the background.
As Arun and Jugal discover the smartphone, Anil's voiceover goes on to explain the gadget's features. The commercial ends with 'To be continued' sign, hinting that there's something more to come in the future.
Anil also penned a note about Mr India, which reads, "The beauty of time, the thing that makes it so precious, is that it never stands still. Our lives are full of highs and lows , appearances and disappearances…Mr. India is a phenomenon that even time could not erase, at once a ghost and the most real person I have ever played. And now, 38 years later, Mr. India is back with the Google #Pixel8! In flesh and unfiltered, just the time-tested and timeless soul of Arun Verma reappearing to entertain and thrill you. So watch this screen carefully because this superhero has been known to disappear at the drop of his hat."
Anil's elder brother and Mr India producer Boney Kapoor also shared the video on his social media accounts and hinted at the sequel of Mr India. He wrote, "Work in progress for a big screen appearance! #MrIndia #MrIndia2."
The story of Mr India revolves around Arun Verma (Anil Kapoor), a kind-hearted and struggling musician who unexpectedly inherits a high-tech invisibility device. With the help of this gadget, Arun transforms into the titular character, Mr India, a vigilante who fights against crime and corruption while trying to protect a group of orphaned children. Sridevi plays the role of Seema, a journalist who eventually discovers Arun's secret and falls in love with him.
The film's iconic antagonist, Mogambo, played by the brilliant actor Amrish Puri, has become a legendary villain character in Bollywood history, thanks to his memorable catchphrase, 'Mogambo khush hua.'
Mr India was a massive success, known for its memorable songs, including Hawa Hawai and Kaate Nahi Kat Te, and its groundbreaking special effects.
Anil Kapoor deletes all posts from his Instagram handle; Sonam Kapoor reacts