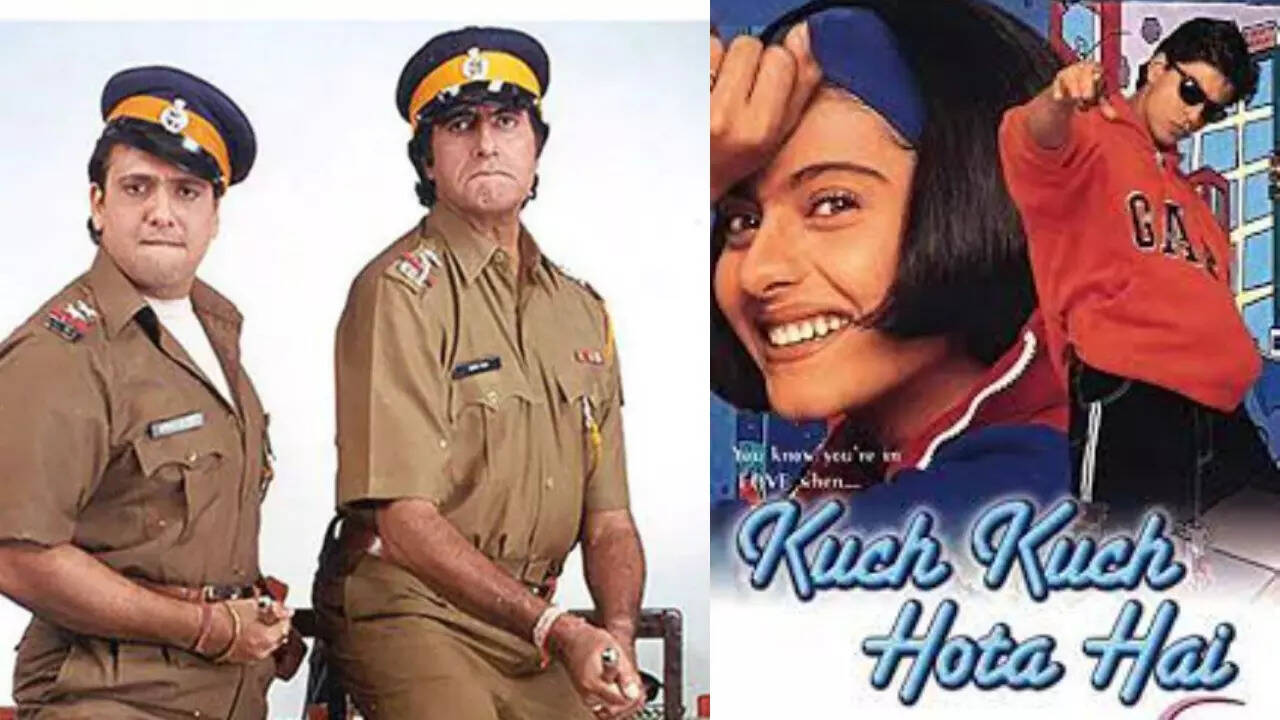 On the occasion of its 25th anniversary, Karan Johar's directorial debut, 'Kuch Kuch Hota Hai' is set to have a special screening on October 15. While the film continues to remain iconic over the years, especially, for the kids who grew up in the 90s, did you know that 'KKHH' had released with another iconic movie? None other than 'Bade Miyaan Chhote Miyaan'.
The mahurat of BMCM had taken place at Centaur Hotel and one also saw Aishwarya Rai at the event. Rai had just entered the industry and had signed only Iruvar down south. She had also come for the mahurat of Albela which was supposed to be made with
Govinda
and
Kajol
but it got shelved.
Bade Miyaan Chhote Miyaan (BMCM) is the only film where Madhuri Dixit and
Amitabh Bachchan
have worked together. She was shooting somewhere else and had flown to Singapore for the shooting of the song Makhna.
Tinu Anand's Shinak and Indra Kumar's Rishta were shelved and Madhuri got a chance in BMCM. She got a chance to work with Amitabh Bachchan only once in her career.
News of Yash Chopra wanting to make a film with Amitabh Bachchan, Abhishek Bachchan, and Madhuri Dixit was doing the rounds but Madhuri said no to playing Abhishek's mother in the film so the film didn't get made.
In his entire career, no other actor turned out to be superior to Amitabh Bachchan except for Govinda in BMCM. Bachchan was going through a very bad patch. Mohabbatein pulled him out of his rut but BMCM gave him some stability before that.