Despite a culture encompassing vibrant music and dance, Goa has few pop artistes who have gained global visibility. All that could change with new-gen artists like Nathan Mendes crossing boundaries and adapting to multi-genre music seamlessly.
The 22-year-old rapper, hip-hop artiste, audio engineer and singer-songwriter. Nathan Joseph Mendes, aka Tsumyoki, who recently launched his debut album Message from the Moon, is exuberant, post his first official tour in Delhi and Pune. "It's my first tour, so I had an open mind. I wanted to connect with my fans, get to know them more and show them my personality. I wanted to perform my album and not be bothered with the monetary aspect of it," says Mendes.
Mendes says he gave himself a lot of time to make Message to the Moon. "I took three years, and because of that, there weren't many challenges as I went about it exactly how I wanted to. When you do what you love, you don't feel that you are working." The 13-track album showcases Mendes' wide vocal range within rap, pop and trap gamut.
MTV honour
Adding to the thrill of his new album is the announcement of his nomination for the MTV European Music Award (EMA). "I am excited and proud that I could do something like this coming from Goa, which made my state and family proud, so I'm thrilled that I even got nominated," he says.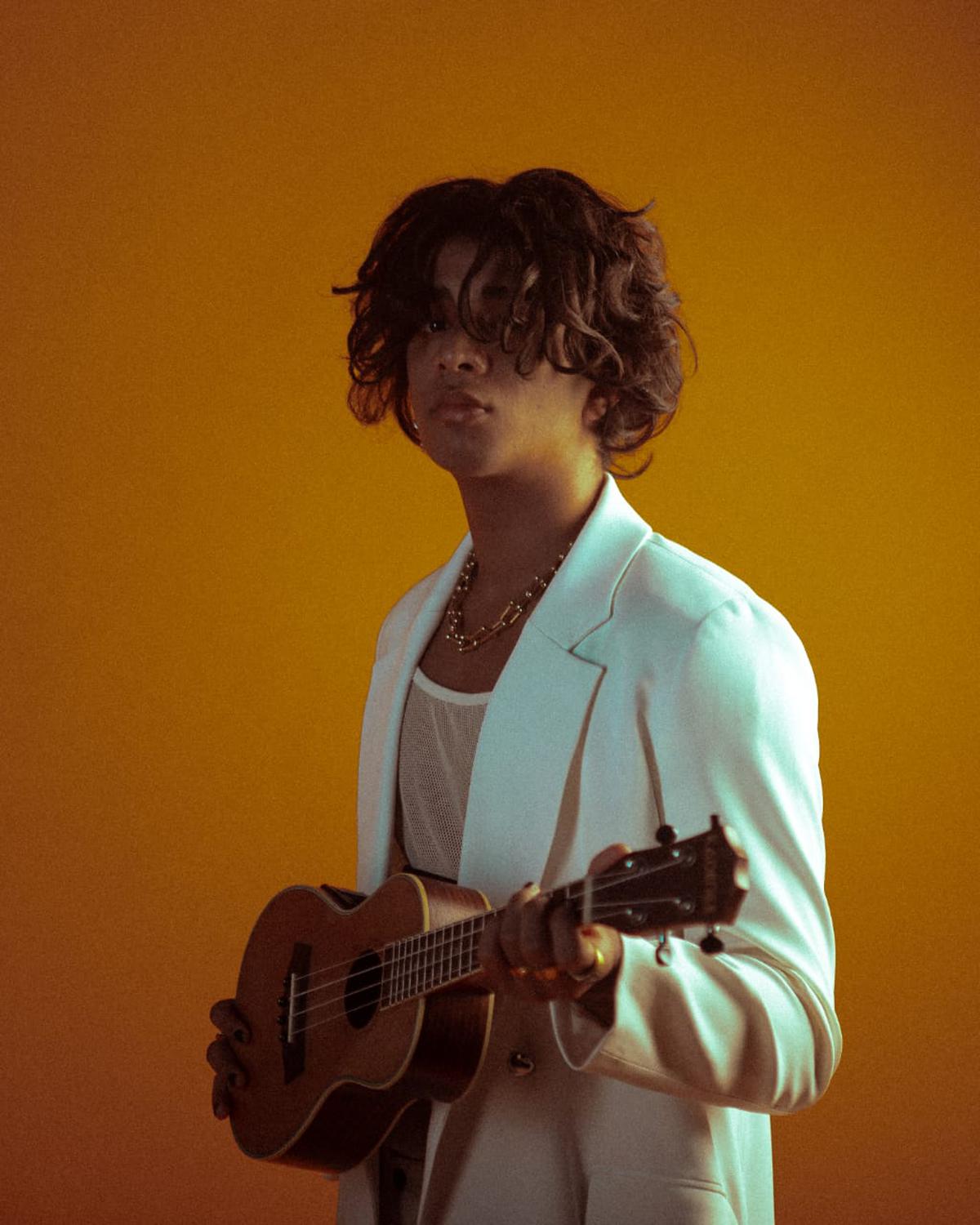 Mendes, who rose to fame at 19 with his debut single, 'White Tee', in 2019, was the first and youngest artiste from Goa to be signed by Divine's Gully Gang Records in 2021. His albums RIP, The Art of Flexing, Daboij and a few others, along with his maiden EP, Way Too Messy featuring fellow Goan rapper Kidd Mange and 'Pink Blue' (2022), are a few of the works that brought him accolades. Like the title, the large-scale video 'Pink and Blue' is swathed in the colours of pink and blue, merging with the vibrancy and soul of Goa. It is one of the biggest songs to come out of Goa. "People don't know if I'm a Goan or even an Indian artiste on this song, but they seem to enjoy it a lot, and it created a benchmark for Goan music," says a happy Mendes.
It's a Goan thing
Music is a big part of Goan culture, agrees Mendes, but says a lot of the new music culture is about covers and performing at weddings ."I want to reshape Goan culture and persuade younger artistes to make original music and show that Goa is not just a party place but a place with a lot of hardworking people and a lot of creativity, music wise."
Did the break from Gully Gang Records in 2021 come at the right time? "It did. Gully Gang is a huge reason I have come this far, and it is an amazing feeling to sign up for it. It is hard being an independent artiste, and GG helps me on the management side of things, and because of that, I can focus on making music, which helps me on the creative side."
While his future course is to keep making music, being consistent, growing his fan base and making his family and his state proud, Mendes also believes in "remaining humble and enjoying being myself in the process. Always make mistakes, and be the dumbest person in the room so that you're always looking up."