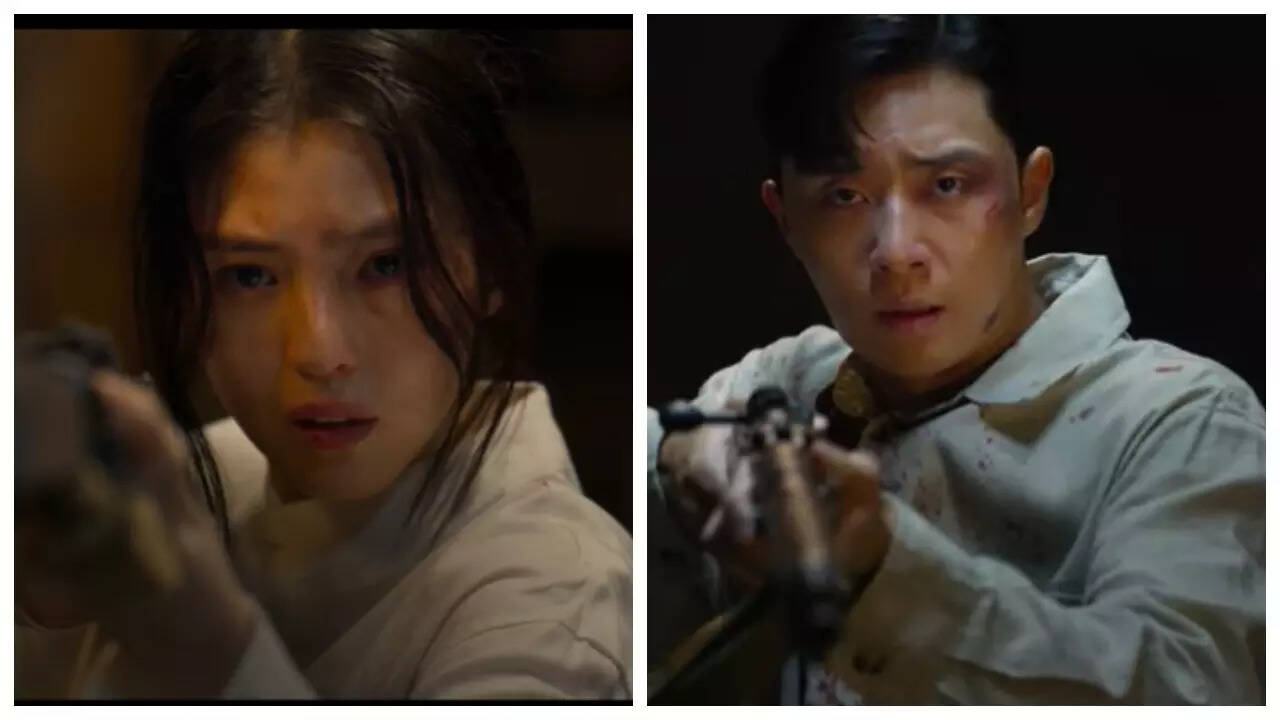 While netizens were still getting over Park Seo Joon's Hollywood debut in 'The Marvels', his next offering has arrived! The actor will be seen essaying the lead in 'Gyeongseong Creature', a survival saga, co-starring Han So-hee, Soo Hyun, Kim Hae-sook, Jo Han-chul and Wi Ha-joon.
The makers have dropped the first teaser of the series, introducing the lead characters and revealing the release date.'
Gyeongseong
Creature' Part 1 will premiere on December 22, while Part 2 will be released on OTT on January 5.
The teaser video reveals that the narrative is set in the spring of 1945, when both humans and creatures were at a hospital in Gyeongseong. All set to fight a strange creature, Park Seo Joon And Han So Hee are seen armed with guns. The minute-long teaser is packed with an eerie vibe, take a look at it below:
Gyeongseong Creature | Date Announcement | Netflix
Promising a never-before-seen horror experience, the official description for the show reads, "Gyeongseong, 1945. In Seoul's grim era under colonial rule, an entrepreneur and a sleuth fight for survival and face a monster born out of human greed." This series is created by Kang Eun-kyung and Chung Dong-yoon.
Last seen in Hollywood superhero saga The Marvels, Park Seo Joon essayed Prince Yan in the film. His short stint upset seveeral fans. Reacting to his brief appearance, Seo Joon had told SBS Star, "I think Aladna and Prince Yan are the place and the figure that is important for showing the growth of Carol Danvers. Some might think my part in the movie is too short, but I believe it plays a crucial part in the overall narrative of The Marvels."