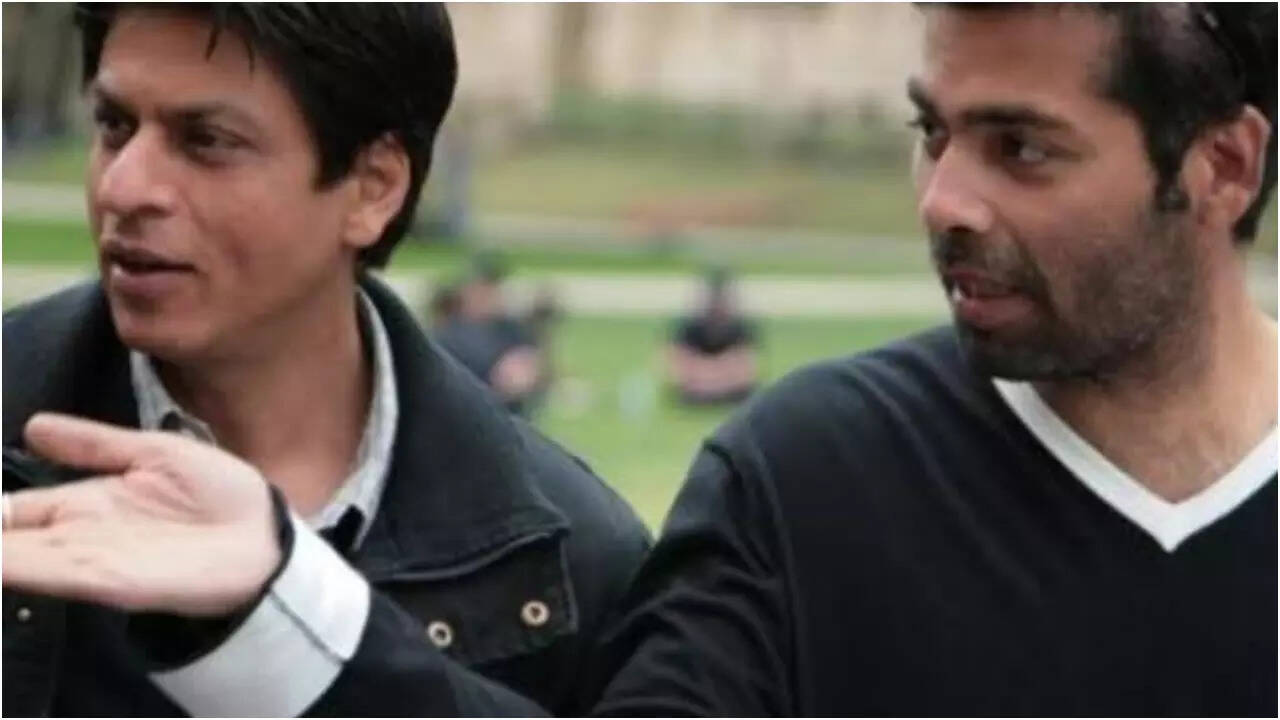 Karan Johar
recently marked 25 years as a director and celebrated the anniversary of his first directorial venture, 'Kuch Kuch Hota Hai,' which starred
Shah Rukh Khan
, Kajol, and Rani Mukerji in the lead roles.
During a chat on the 'Be A Man Yaar' podcast, Karan shared an interesting tidbit about Shah Rukh Khan's initial dislike for love stories.
According to Karan, Shah Rukh Khan initially 'hated love stories' and preferred to work in action films. He wasn't too thrilled about Karan making 'Kuch Kuch Hota Hai.'
However, when the film turned out to be a hit, Shah Rukh didn't object and gracefully accepted the success. Karan referred to it as "chadhte suraj ko salam" or bowing to the rising sun.
In a similar vein,
Aditya Chopra
mentioned in OTT's documentary 'The Romantics' that when he offered Shah Rukh Khan the role in 'Dilwale Dulhania Le Jayenge,' Shah Rukh was initially more inclined toward doing an action film. However, Chopra convinced him that he shouldn't miss out on being a romantic hero, emphasizing something special about his eyes.
Karan Johar, while discussing Shah Rukh Khan's romantic roles, complimented the actor's eyes, saying they were like 'khuda ki aankhein' or God's eyes. Karan explained that Shah Rukh's eyes had a unique quality that made him the quintessential romantic hero. His eyes, when filled with a hint of a tear, had the power to captivate and move the audience, signaling the start of a love story.
25 years of 'Kuch Kuch Hota Hai': Rahul aka Shah Rukh Khan holds Tina aka Rani Mukerji's saree pallu, gets a sweet kiss in return
Karan and Shah Rukh have collaborated on several successful films over the years, including 'Kuch Kuch Hota Hai,' 'Kabhi Khushi Kabhie Gham,' and 'My Name Is Khan.' Besides Karan's directorial projects, Shah Rukh has appeared in Dharma Productions' films like 'Kal Ho Naa Ho,' and he recently made a cameo in 'Brahmastra.'