In all of Tamil cinema's history with stories set in North Madras, a complex social milieu that has paved the way for a plethora of stories, there hasn't been a concrete argument against the stigmatisation that people who hail from these so-called "rowdy areas" are subject to. It's quite ironic that these stigmas and stereotypes are inadvertently caused due to Tamil cinema's overindulgence in making gangster films set in this part of Chennai.
So, while watching the initial few episodes of Disney+ Hotstar's Label, you feel glad that the series not only tries to shed light on the realities of those suffering from the misconception around their neighbourhood but also attempts to expose the nasty truths that lie behind it. You also feel glad that Arunraja Kamaraj, a serious filmmaker who doesn't mince words, has found a home in a long-format space to push boundaries.
The first two episodes point towards an anchored route the narrative aims to take to build its world. Prabhakaran (Jai) is a lawyer who bats for the youth of his neighbourhood, Vaali Nagar, even if they are guilty of crimes: "If you pardon them now, they might change their ways but if you send them to prison, they will come back with a 'label' and live a life of crime," he says. But why does it matter to Prabha? We are told how as a 10-year-old boy, Prabha was unjustly imprisoned by the police, his only mistake being that he hails from an area infamous for criminal activities and that he was in the vicinity of a brutal murder that was committed by other youngsters around his age.
Law is the 'label' that Prabha, now proven innocent and released, chooses to change the mindset of society. But Arunraja's series isn't just about this 'label'. You can't make an effective anti-caste or anti-drug case without showing what casteism and drug abuse do to society; so, for the same reasons one assumes, we are told of the different power-hungry factions — called Labels — that are competing with each other to get government contracts and how many of these youngsters end up being pawns to the games played by the leaders of these Labels.
Label Season 1 (Tamil)
Creator: Arunraja Kamaraj
Cast: Jai, Tanya Hope, Mahendran, Harishankar Narayanan, Suresh Chakravarthy
Episodes: 10
Runtime: 25 – 35 minutes
Storyline: A valiant lawyer courageously tries to save two youths from a life of crime while two rival Labels engage in a bloody battle for power
In this season of the show, we follow Prabha's attempts to save two youngsters — Veerasekhar (Mahendran) and Kumaraguru (Harishankar Narayanan) — from falling prey to this game of greed between two rival factions called Ayya Label and Senguttuvan Label. The hierarchies of these groups run so deep that more than Senguttuvan and Ayya, we follow the actions of their subordinates, Aadhi and Paadhaalam for the former and Bunk Suresh for the latter.
To get across the sheer barbarism of this inhumane world, we get some unbridled, gory scenes following how these murders are 'sketched' and executed. From the few initial episodes, it seems as if Arunraja might just attempt a tightrope walk in exposing the stark, violent realities but also ensuring that the 'Label' doesn't take centre stage. A conversation between a young Prabha and his teacher (Subatra Robert), a scene featuring him and journalist Mahitha (Tanya Hope), and the scenes that show how young, underprivileged boys through the rehabilitative efforts of Prabha walk away from the allure of the Label life, leave a lasting imprint. At one point, Prabha's involvement in the chaotic power struggle between the Labels becomes a claustrophobic look at an innocent man pulled into the very quicksand he is trying to protect others from.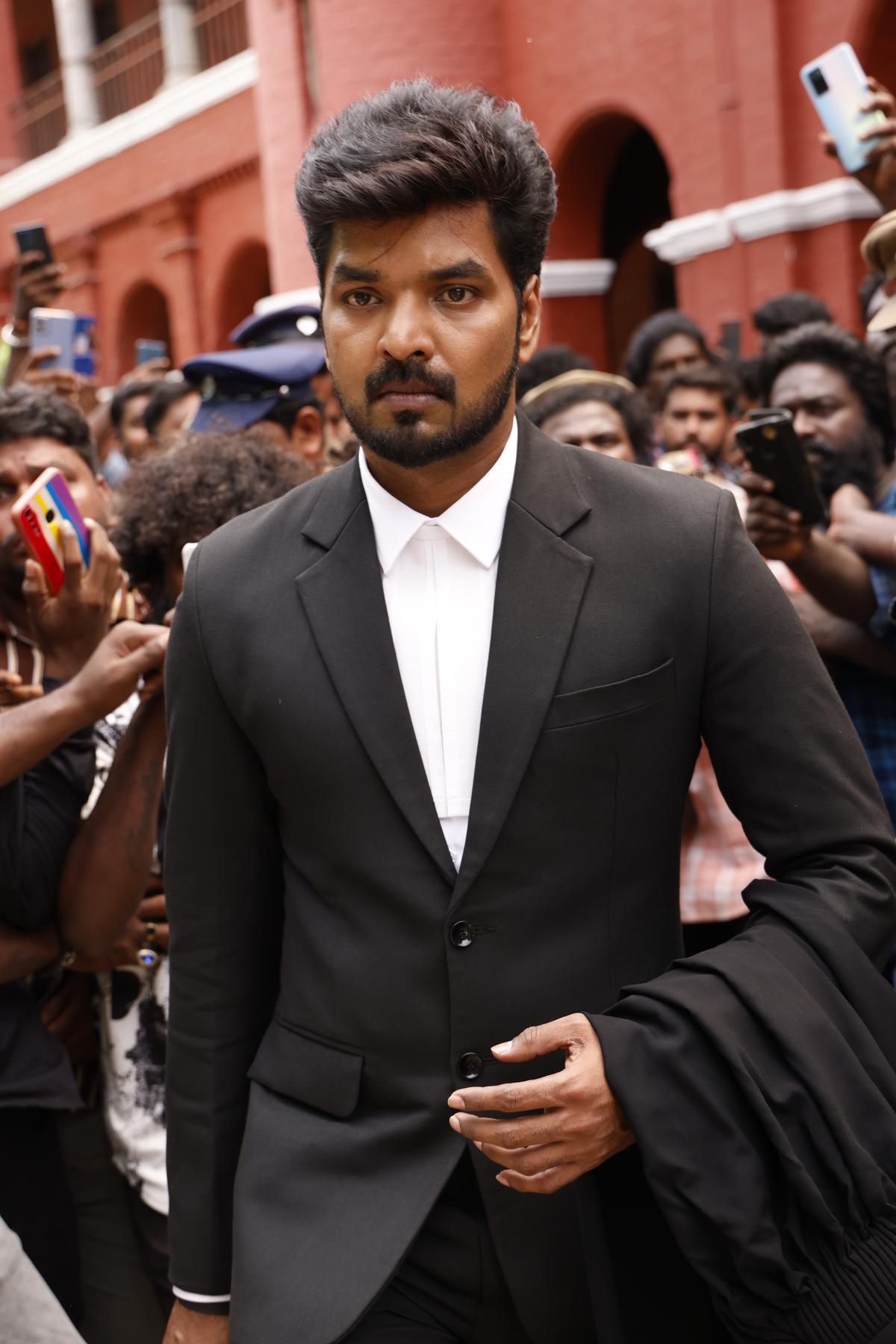 Unfortunately, however, it all goes for a colossal toss in the rest of the ten-episode season. Ghastly murder scenes bombard every single episode, one more blood-curdling than the previous, making Label one of the most violent titles to come out in Tamil. But violence per se is not the issue — violent gangster films are indeed a popular flavour and some action sequences in Label might impress the film-lover in you. That most episodes leave you with the memory of daggers slicing through flesh and the sight of blood spewing out is disappointingly ironic for a series that promises to break the harmful stereotypes that are attached to North Madras. With even Prabhakaran's subplot, about his past catching up on him, directly tied to the Label narrative, you are left with little space to discuss the legal, social and other restorative measures that could help the cause of these youths.
Even if you remove such expectations from it, Label becomes just another predictable, routine gangster drama. The narrative ends up weaning so thin that nothing makes the cases of Veera and Kumar compelling enough for us to back them. Throw in an unnecessary romance angle between Prabha and Mahitha and some songs to introduce levity, Label ends up eating all its potential.
The dialogue writer in Arunraja is impressive as always; a dialogue goes, "It (Label) is like an octopus; no matter which hand it uses to eat, it all ends up in the same stomach, with the destruction of lives." More of this and a riveting storyline that doesn't reduce Label to a violent gangster drama could have done wonders.
The writer watched all ten episodes of Disney+ Hotstar's Label in a preview screener provided by the streamer. The first three episodes are currently streaming on the platform, with subsequent episodes releasing weekly on Fridays