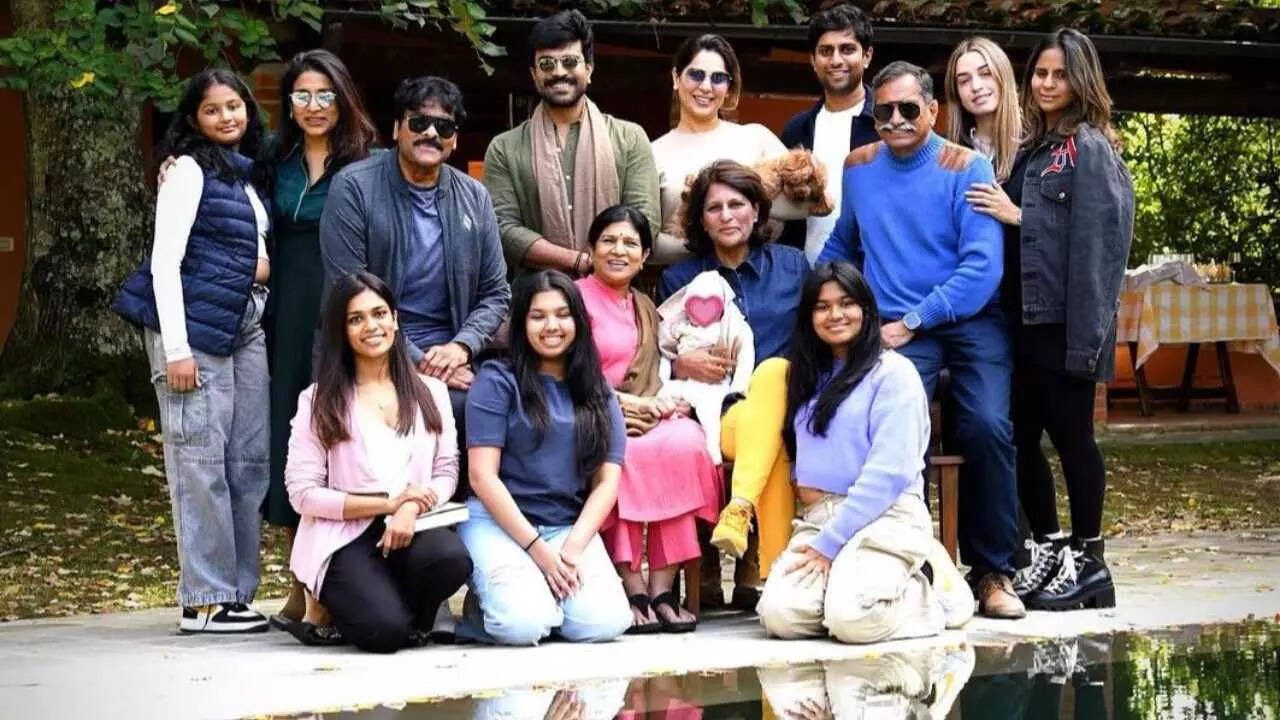 Ram Charan and his wife Upasana Kamineni Konidela delighted their followers with a peek into the Konidela-Kamineni family's warm vacation in Tuscany. While the family exuded charm and elegance against the stunning backdrop, it is their daughter Klin Kaara who stole the spotlight.
Upasana and Ram shared a few pictures of their big happy family with Klin Kaara on her lap.The couple concealed their baby daughter's face with a heart emoji. While the picture seems normal at first, it delivered a never-before-seen peek of the most eagerly awaited member of Klin Kaara.
Many were quick to notice that her face was faintly seen in the reflection, revealing the very first glimpse of the power couple's first born child. Comment sections were flooded with reactions like, "Did you all see that adorable baby in the water's reflection?" and "Mam, we caught a glimpse of the baby's face in the water!"
In the midst of this glamorous family vacation, Ram Charan looked effortlessly stylish as always. In the family portrait, he sported an army green shirt paired with a scarf, oozing charm and charisma. This photo encapsulated the essence of family bliss and love, radiating against the breathtaking backdrop of Tuscany's landscapes.
In this extraordinary family vacation, the spotlight undeniably fell on Baby Klaara
. The moment not only captivated fans but has also left us wanting more. While we respect their privacy and await the couple's decision to show us more of the adorable baby, this was definitely a good surprise.
Ram Charan shares adorable picture of father Chiranjeevi with granddaughter on his birthday