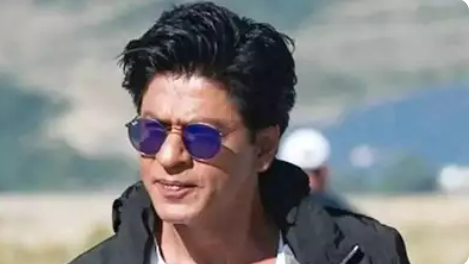 A week back, the Maharashtra government had upgraded the security cover of
Shah Rukh Khan
to Y-plus category, citing "probable threats" to the actor.
According to sources, Mumbai Police had received intel that Shah Rukh has received death threats from "unknown persons", following the successful release of his two movies 'Jawan' and 'Pathaan'. Last night, the actor attended a special screening of his movie Kuch Kuch Hota Hai, along with co-star Rani Mukerji and director Karan Johar.
The movie has now completed 25 glorious years. For the same, the actor was seen leaving with his heavy cover from his house, Mannat. In a video shared by a fan, the actor was seen seated in his car while a heavy team of security surrounded him. Once he reached the theatre, he was escorted by many bodyguards.
While more on SRK's security, the Y-plus security of six personal security officers (PSOs) in three shifts 24×7 and five armed guards at residence is provided to people who are at high risk of threat perception.
Shah Rukh Khan, Deepika Padukone, Alia Bhatt and Ranbir Kapoor's pictures and videos from IOC event go viral
Besides Shah Rukh, actor Salman Khan enjoys Y-plus security in Bollywood following the threats from the Lawrence Bishnoi gang.
Amitabh Bachchan, Aamir Khan, Akshay Kumar and Anupam Kher have X se curity cover which entitles three PSOs in 3 shifts 24×7.
Shah Rukh previously had only two police constables for his security.
On October 5, the state home department issued a letter to senior police officers and departments, including the Anti-Terrorism Squad (ATS), stating: "In view of the recent imminent and probable threat to actor Shah Rukh Khan, all unit commanders are requested to provide Y + with an escort scale of security on payment basis with immediate effect, till next high level committee recommendation and review committee decision, during his visit/engagements and stay in your jurisdiction to avoid any untoward incident." TOI has a copy of the letter.
A top police officer said the security upgrade for Shah Rukh has been done by the government as the officials of the review committee, which annually reviews the threat perception to celebrities and provides police protection accordingly, have been busy with monitoring the law-and-order situation during the festival season.