Shah Rukh Khan
and
Salman Khan
have been very close friends for many years and they have often gone out of their way to help each other and now the world is seeing a new level of their friendship. In January when
SRK
was coming back to the big screen after a gap of 4 years with Pathaan, Salmanunveiled the teaser of his film Kisi Ka Bhai Kisi Ki Jaan exclusively with the film.And now in November the reverse is going to happen, it is being reported that Shah Rukh is going to attach the teaser ofDunki with Salman's Tiger 3.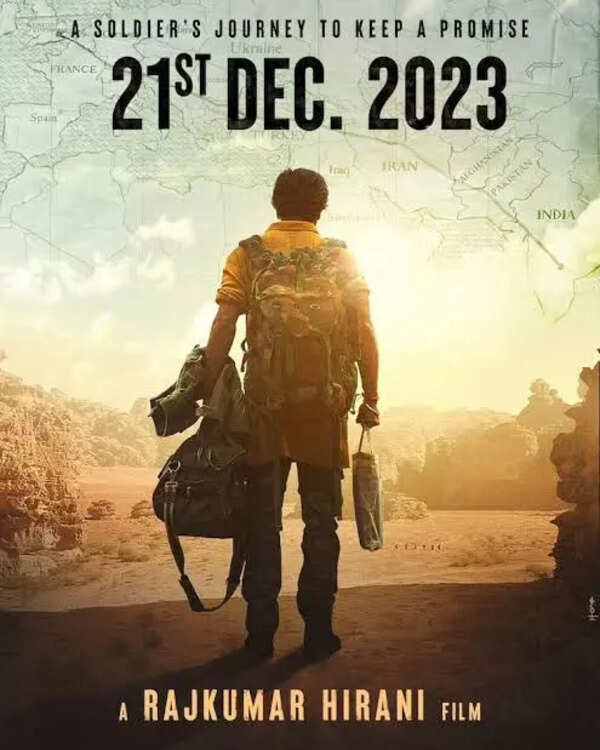 As per Bollywood Hungama, though the teaser of Dunki will be released on the internet much before the release of Tiger 3, fans will get a chance to experience the teaser on the big screen with the Salman Khan starrer. The decision to attach the "Dunki" teaser to "Tiger 3" is driven by the fact that "Dunki" is one of the most significant Indian feature films, and it presents a prime opportunity to capture a broad audience. This strategic move was executed upon the request of Shah Rukh Khan, who reached out to his friends, Aditya Chopra and Salman Khan, to make it happen. Screening the "Dunki" teaser alongside "Tiger 3" on the big screen sets the stage for an exhilarating cinematic experience at Christmas, the report suggested.
With Dunki being attached to Tiger 3, fans of SRK have double bonanza waiting for them as first Shah Rukh Khan is going to make a cameo appearance in Tiger 3, just the way Salman made a cameo appearance in Pathaan and second being the teaser itself.
Dunki is anticipated to mark Shah Rukh Khan's third consecutive blockbuster in 2023, and the film, helmed by Rajkumar Hirani, is predicted to break new all-time records, solidifying its position as the most remarkable release of the year.This move by Shah Rukh Khan could also be coming from the fact that the film is clashing with Prashant Neel of KGF fame and Prabhas's Salaar which has already divided the audience into two.
Also See: Best Hindi Movies of 2023 | Top 20 Hindi Movies of 2023 | Latest Hindi Movies