Mike Flanagan loves houses. He especially loves them at the end, when they are heaving, splintering, and just about to fall under their own weight. In all his previous shows, this has been a moment of reckoning, of heartbreak and of a possibility of healing. In The Fall of the House of Usher, this moment is one of satisfaction. It is a testament to how far Flanagan has come with the genre, and how hard he is willing to bend horror to incite emotions beyond fear. With The Fall of the House of Usher, Flanagan pushes his own creative limits to experiment with fresh approaches. But as with most experiments, the person conducting it tends to tread carefully. Nonetheless, the show promises a unique watch, just ahead of Halloween.
Roderick Usher (Bruce Greenwood), along with his sister Madeline (Mary McDonnell), heads Fortunato Pharmaceuticals, which is being sued, and stands accused of perpetrating the opioid crisis. The prosecutor for the case hints that an informant from within the family has agreed to testify, putting the Ushers on alert. Roderick goes as far as to announce a $50 million cash reward for anyone from the family who can weed out the traitor, intensifying the cracks between his six children, who were born to five different mothers. Over the next two weeks, one by one, the six siblings drop dead — the first dominos to fall from the house of Usher. However, the show doesn't quite begin here: it begins at the end. It starts with Roderick recalling these deaths to the prosecutor, C. Auguste Dupin (Carl Lumbly), whom Roderick has called over to confess his crimes.
Flanagan is naturally borrowing his storytelling methods from his previous shows. Like The Haunting of Bly Manor, the story unfolds as a tale being told, straight from the horse's mouth. And, like The Midnight Club, each episode is an adaptation of a different short story. While the first episode sets up an intriguing premise, the rest of the seven explore each of the Usher heirs' deaths. While the show itself is an adaptation of Edgar Allan Poe's short story of the same name, each episode is also a derivative of a different Poe tale.
Through each episode, Flanagan seeks to deliver a balancing act to greed and gluttony, a supernatural justice to the unchecked human crimes, as each Usher is put to a shockingly gory end. He immerses these six deaths in pure psychological mayhem, an approach that is otherwise foreign to his style of television. Each death playing out as its own version of a Poe tale — it is as if the Sacklers were chased around for their crimes, or if the Roys from Succession were haunted by their deeds.
The Fall of the House of Usher (English)
Creator: Mike Flanagan
Cast: Carla Gugino, Bruce Greenwood, Mary McDonnell, Henry Thomas, Kate Siegel, Rahul Kohli, Samantha Sloyan, T'Nia Miller, Zach Gilford, Willa Fitzgerald, Mark Hamill, and others
Episodes: 8
Runtime: 55-75 minutes
Storyline: The head of a pharmaceutical company must reckon with his past deeds, after all six of his heirs end up dead in the span of two weeks
The Fall of the House of Usher is a starkly different venture for Flanagan, whose previous Netflix shows have been marked by a calmness that is encroached upon. Flanagan shows are a family home that chases the family away, a manor that is awaiting the reunion of those who love each other, a hospice whose walls are witness to only young deaths. In this show, death stalking the Usher heirs is vindictive, the haunting is a revenge, which for Flanaganverse fans will make for a vastly different watching experience. Though this is a new territory for him, Flanagan is able to install a sense of unease in unusual locations — at a sweaty rave, in a pristine lab, in the corridors of high-rise New York apartments. His able hand is revealed when he switches back and forth between these and his comfort ground — a dilapidated childhood home — with ease.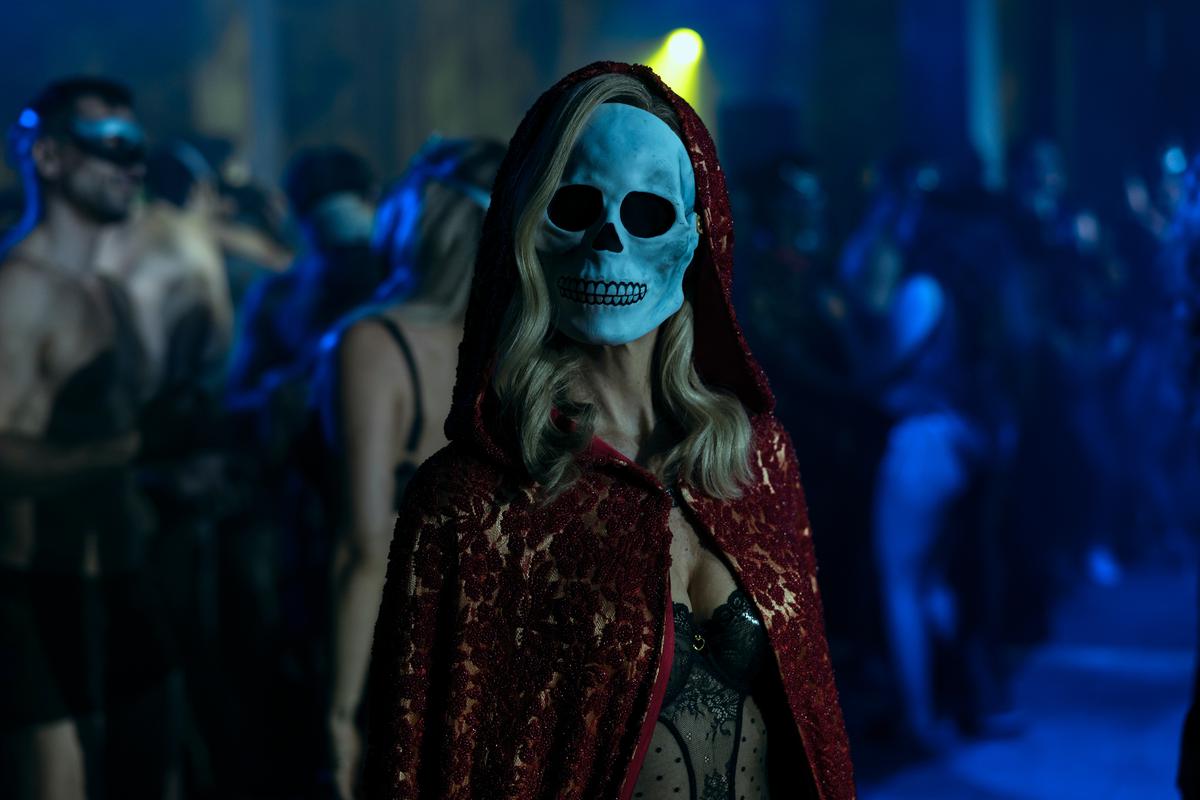 Admittedly, Flanagan's commitment to twisting tales comes at a cost. With a vast cast of characters, some don't feel fully baked by the end. The episodic format, especially when you are aware of the conclusion, risks getting tedious. The show's trump card, however, is in its utilisation of the actors. Carla Gugino is given a very large playground, and she adapts to it wonderfully. There is no monologue that Gugino can't deliver while commanding your full attention. Flanagan's show reaches great heights when it realises this.
More shocking than scary, The Fall of the House of Usher takes joy in chasing down the rich. Yet, there is comfort in the knowledge that Flanagan hasn't abandoned his basics: he seeks to explain a haunting, not exorcise it, because a ghost is never just that.
The Fall of the House of Usher is available for streaming on Netflix