This woman writes 108 letters on a grain of rice
| Video Credit:
SANDEEP SAXENA
Micro-calligraphy and painting on rice grains is an old Indian tradition.
One person who has aced this unique form of art is Niru Chhabra.
The art of writing on rice originated in ancient Anatolia in Turkey and India.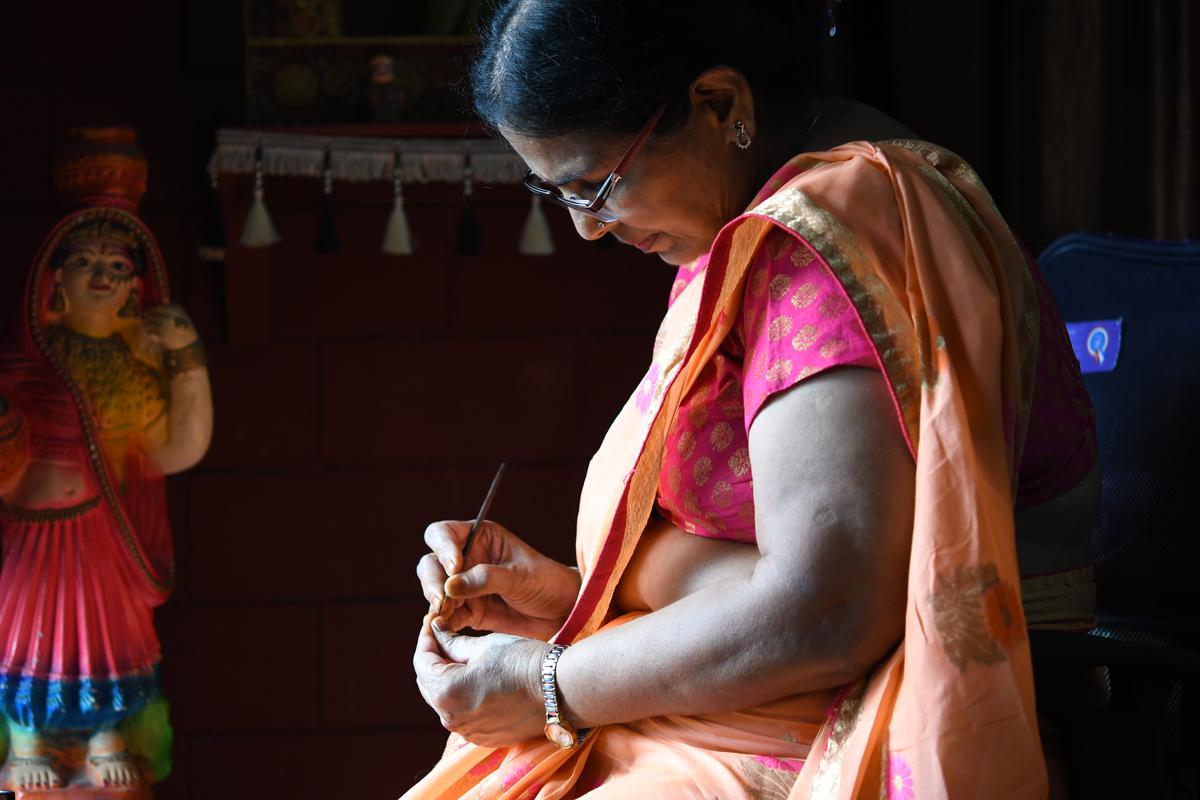 Over the years, Niru Chhabra has excelled herself in writing on grains of rice.
Niru usually writes with an ordinary hair brush, unlike other miniature artists who use fine tools of writing.
She could write 108 letters on a single grain of rice without using a magnifying glass.
Niru clubs her skill of miniature writing on grains of rice with social and patriotic messages.
She has written Namokar Mantra of Jains, Geeta Saar, Anekta Main Ekta, Bharat Putra, Bharat se Bharat, Jal hai toh ,Kal hai and other messages of different religions.
Reporting and visuals: Sandeep Saxena
Production and Voiceover: Yuvasree S