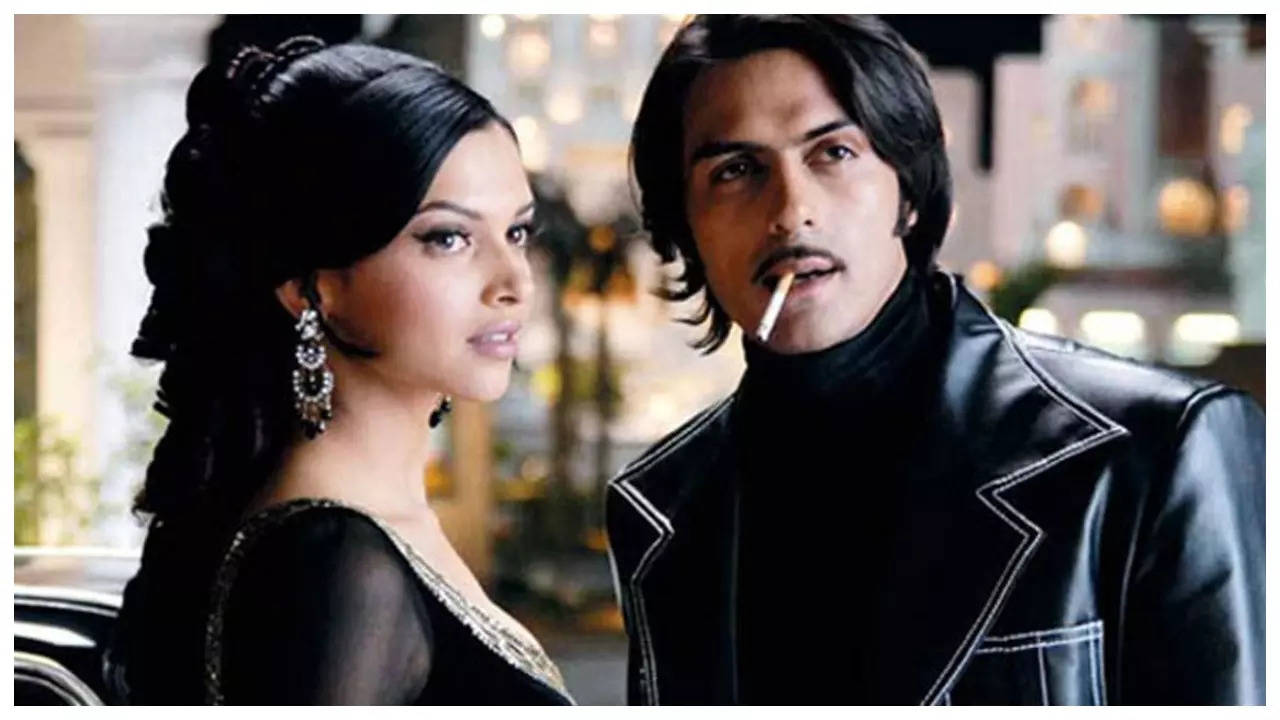 Today everyone knows that Shah Rukh Khan and Deepika Padukone starrer Om Shanti Om was a huge success. But in that success
Arjun Rampal
also played a very important role, he played the negative lead in the film. Talking about his casting in the film, Farah said, " Casting for Mukesh Mehra was the most difficult as it was a completely negative role, there was nothing positive about him."
After gracing a private party in night, Deepika Padukone catches an early morning flight
Farah went on to explain as to what she was looking for in Mukesh Mehra, she mentioned that, " We were looking for someone who had to be conventionally good looking and probably even better-looking than Shah Rukh." It is being said that the makers had first approached Vivek Oberoi to play the role of SRK's nemesis but for reasons unaware the talks failed and makers began looking for other options, thus Arjun came into the picture.
In fact Arjun himself was in two minds about taking up the role, but it was SRK himself who convinced him to take the role. He mentioned that , " One day Shah Rukh asked me to visit him on the set, sat me down and explained to me wonderfully to trust him and Farah and they would not let me down and I'm glad I trusted both of them."
Arjun got the maximum number of rave reviews after the release of the film, everyone felt that he was the surprise packet of the film. Om Shanti Om has been one of the biggest hit of Shah Rukh Khan's career, the film had grossed more than Rs 100 crore at India Box Office.