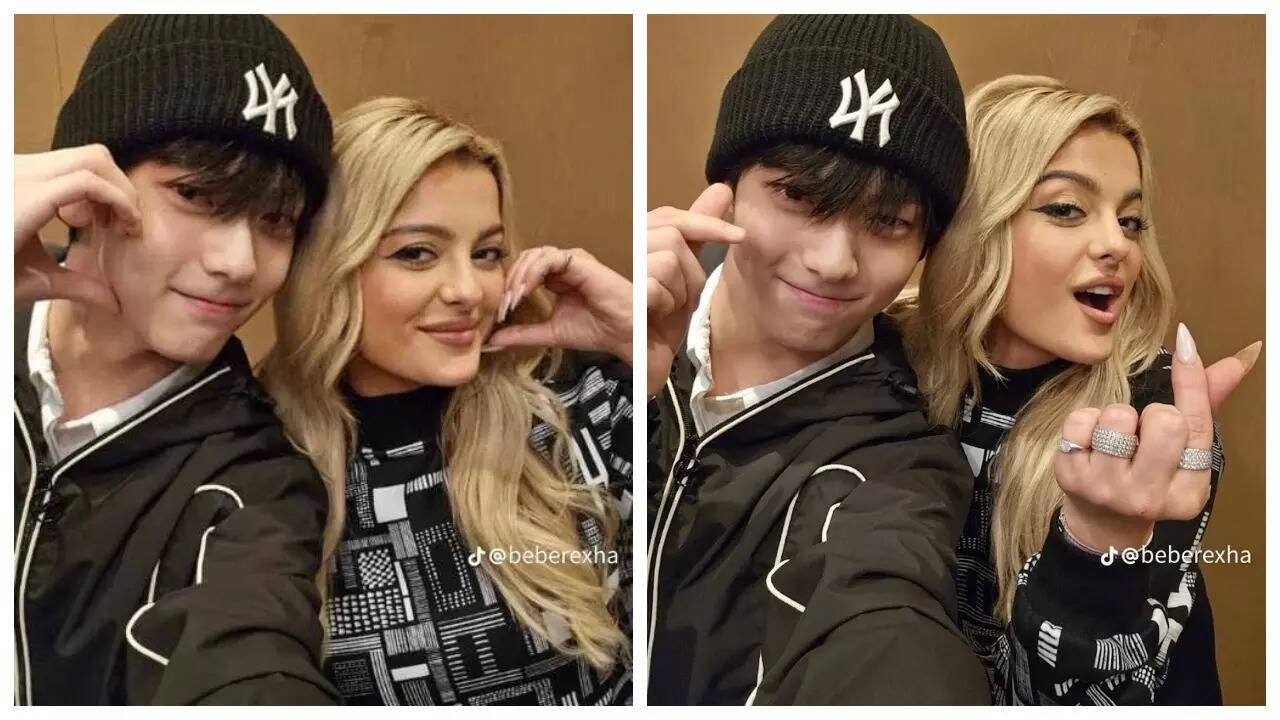 TXT's Soobin recently enjoyed a breakfast outing with his much loved idol Bebe Rexha in South Korea. The fans of TXT, referred to as MOAs, have long been privy to Soobin's deep-rooted admiration for the accomplished singer of 'In the Name of Love'. Since the early days of his career, Soobin has consistently expressed his desire to meet Bebe Rexha.
Their paths crossed in 2022 during a live broadcast, generating immense enthusiasm among Soobin and his fellow band members.And over time, their friendship has beautifully evolved. Bebe Rexha, taking toTikTok, shared glimpses of their most recent meeting. and captioned it as, "Met up with my bestie in
Seoul
." In another adorable picture, Bebe Rexha introduced Soobin as her 'breakfast date'.
Soobin's admiration for Bebe Rexha is well-documented, and this rendezvous adds to their friendship. The images and posts shared by Bebe Rexha underscore the unassuming and grounded nature of these celebrities who, despite their demanding schedules, allocated time to celebrate their enduring friendship.
Speculation now rife regarding the possibility of a collaboration between TXT and Bebe Rexha. Given their mutual admiration and the charming chemistry, a musical collaboration seems to be in the works. Such an endeavor would undoubtedly delight their fans who hold their friendship in high regard.