National Film Awards
Honoring excellence in cinematic achievement, recognizing outstanding talents, storytelling, and technical brilliance that shape a nation's film industry. Explore their cultural and artistic significance.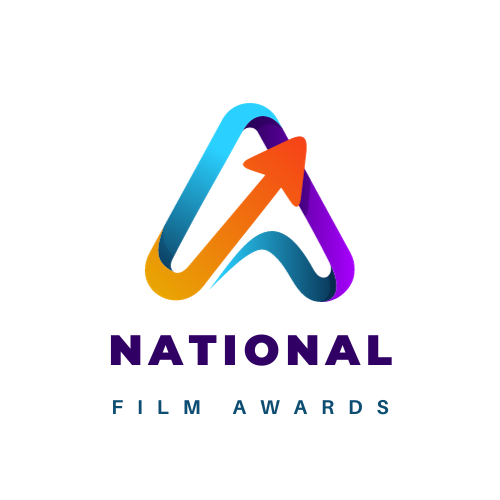 Honoring Indian Cinema's Best
The National Film Awards celebrate exceptional achievements in Indian filmmaking, spotlighting talent, creativity, and dedication.
Unity in Diversity
These awards embrace India's cultural richness, bringing together diverse films and voices that reflect the nation's vibrant identity.
Inspiring Cinematic Excellence
Encouraging innovation, the National Film Awards recognize outstanding contributions across categories, fostering growth and creativity in Indian cinema.

How it works
Get. Involved.
Are you a filmmaker, actor, or someone passionate about cinema? Don't miss your chance to be a part of the National Film Awards. Here's how you can get involved:
01
Submit Your Work
Showcase your masterpiece and compete for the coveted National Film Award. Submissions are open now!
02
Attend the Event
Join us at the grand awards ceremony and witness cinematic history in the making.
03
Sponsorship
Partner with us to promote your brand to a diverse and engaged audience.
Unique features
Key Features
Discover the extraordinary world of the National Film Awards, where cinematic brilliance takes center stage. Our commitment to honoring the best in the industry is exemplified through these exceptional key features:
Diverse Categories
We cover a wide range of categories, including Best Film, Best Director, Best Actor, Best Actress, and more.
Expert Panel
Our judging panel comprises industry experts, critics, and veterans, ensuring a fair and unbiased selection process.
Glamorous Event
The National Film Awards ceremony is a glamorous extravaganza attended by the who's who of the film world.
Global Reach
Our awards transcend borders, recognizing talent from all corners of the globe and fostering international collaborations.
Celebrating Cinematic Excellence
At the National Film Awards, we are dedicated to celebrating cinematic excellence in all its forms. We believe in the power of storytelling and its ability to inspire, entertain, and provoke thought.

Our mission is to honor the individuals who pour their hearts and souls into creating unforgettable cinematic experiences.

From the visionary directors who bring stories to life on the big screen to the talented actors who breathe life into characters, every aspect of filmmaking deserves recognition.

Our prestigious awards recognize not only the final product but also the dedication, hard work, and creativity that go into every frame.
Feedback
Testimonials.
Join us in celebrating the remarkable impact of the National Film Awards on filmmakers, actors, and cinema enthusiasts alike!
5/5
Winning a National Film Award was a pivotal moment in my career. It's an honor that continues to inspire me to push the boundaries of storytelling.
5/5
The National Film Awards not only recognize talent but also provide a platform for networking and collaboration. An invaluable experience for anyone in the film industry.

Ayesha Foster, Cinematographer
5/5
Being acknowledged by the National Film Awards boosted my confidence and opened doors to new opportunities. A true milestone for any filmmaker.

Maya Kapoor, Rising Star Actress
5/5
Attending the National Film Awards ceremony was like stepping into a dream. Surrounded by legends and visionaries, it was an unforgettable celebration of cinematic art.

Rahul Patel, Film Enthusiast

Art. Entertainment. Awards
Ready to be a part of cinematic history?
NOTE: All people sending entries for the NATIONAL FILM AWARDS, it is compulsory to register the film online, and submit the online application form ONLY. 2 copies of the final submitted online application form are to be printed and sent to DFF by post along with the necessary documents and material.
FAQ
Frequently Asked Questions
What is the purpose of the National Film Awards of India?
---
The National Film Awards of India serve the purpose of recognizing and honoring outstanding achievements in the field of Indian cinema, acknowledging the talent, creativity, and contributions of filmmakers across various categories.
Who organizes the National Film Awards and how often are they held?
---
The National Film Awards are organized by the Directorate of Film Festivals, an organization under the Ministry of Information and Broadcasting, Government of India. These awards are held annually to celebrate and showcase the best of Indian cinema.
How are films and individuals nominated for the National Film Awards?
---
Films and individuals are nominated for the National Film Awards through a meticulous process that involves submissions by filmmakers, recommendations from regional and central juries, and thorough evaluation by expert panels. The final awardees are selected based on their excellence and contribution to various aspects of filmmaking.
What makes the National Film Awards unique compared to other film awards in India?
---
The National Film Awards are distinct for their emphasis on cinematic excellence across diverse linguistic and regional backgrounds. Unlike commercial awards, these accolades prioritize artistic merit and innovation, promoting a broader representation of India's cinematic heritage and encouraging filmmakers to explore new horizons in storytelling.